Swimsuit USA 2018 World Finals
Congratulations Sierra Nowak!
Winner – Sierra Nowak – Los Angeles, California
1st runner-up – Casey Boonstra – Sydney, Australia
2nd runner-up – Liz Kirkness – New South Wales, Australia
3rd runner-up – Lara Mitton Zafir – North Queensland, Australia
4th runner-up – Casey Costelleo – Hard Rock Hotel and Casino – Tulsa, Oklahoma
Special Award Winners:
Miss Photogenic – Cynthia Douglas, Myrtle Beach, South Carolina
Miss Congeniality – Jordan Humphries, Northern Ireland
Miss Photogenic – Cynthia Douglas, Myrtle Beach, South Carolina
Miss Congeniality – Jordan Humphries, Northern Ireland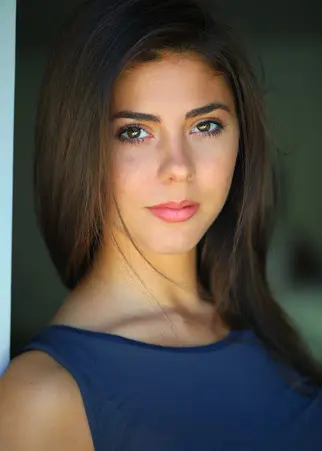 Sierra Nowak is an award-winning actress, international model, and philanthropist. She obtained her Bachelor of Science from The University of Southern California, becoming the first in her family to graduate from college. Currently Sierra works both in front of and behind the camera, she finds joy in producing as it allows her to create opportunities and give a voice to women in film. She also founded Sanctuary Candle Co. a small, woman-owned, sustainable candle business. She is passionate about mental health awareness and inspiring young women to pursue entrepreneurship. She attributes her interest in sustainability and her global mindset to her travels. To date, Sierra has lived in 4 different countries and traveled to over 18. Traveling is her way of connecting to humanity.
You can see Sierra in season 5 of the hit television show Lucifer, and the film Kidnapped to the Island on Lifetime. Most recently, she has been internationally recognized as an actress with her short film, NARC, directed by Tracy "Twinkie" Byrd, which she both starred in and produced. This project is currently being developed into a feature length film. Sierra also continues to work in theater, and was humbled to portray the character Paige, in the new stage play Misunderstood, executive produced by Morris Chestnut. Sierra's goal is to tell compelling stories that facilitate tangible change for women using meaningful and sometimes even humorous filmmaking. A quote she lives by is, "Be expectant of what God is going to call you into."
To keep up with Sierra, follow her on Instagram and Twitter @SierraNowak
The 2018 Swimsuit USA World Final was held at Hard Rock Hotel – Riviera Maya, Mexico. The Hard Rock features 2 resorts. Heaven – Adults and Hacienda – Family. The contestants enjoyed an exciting week. They spent the day at Dolphin Discovery – Puerto Aventuras swimming with Dolphins, Manatees and Sea Lions. Dolphin Discovery is one of the very few places in the world you can swim with Manatees. They also tested their skills on the zip line and trying new experiences at Westward Skate Park.
Ken Armstrong, our main sponsor hosted all the contestants on a Catamaran Snorkeling trip along with lunch in beautiful Isla Mujeres. The contestants enjoyed relay races on Friday during the "Survivor" Foam Pool Party. The pool was filled with foam and there was a dance off! The girls received beautiful photos from the Official Swimsuit USA photographers to keep for their portfolio's. The show was performed to "International Love" by Pitbull and Chris Brown. The contestants rocked the stage! They also enjoyed the Celebration Party hosted by the Hard Rock Saturday night after the Finals competition.