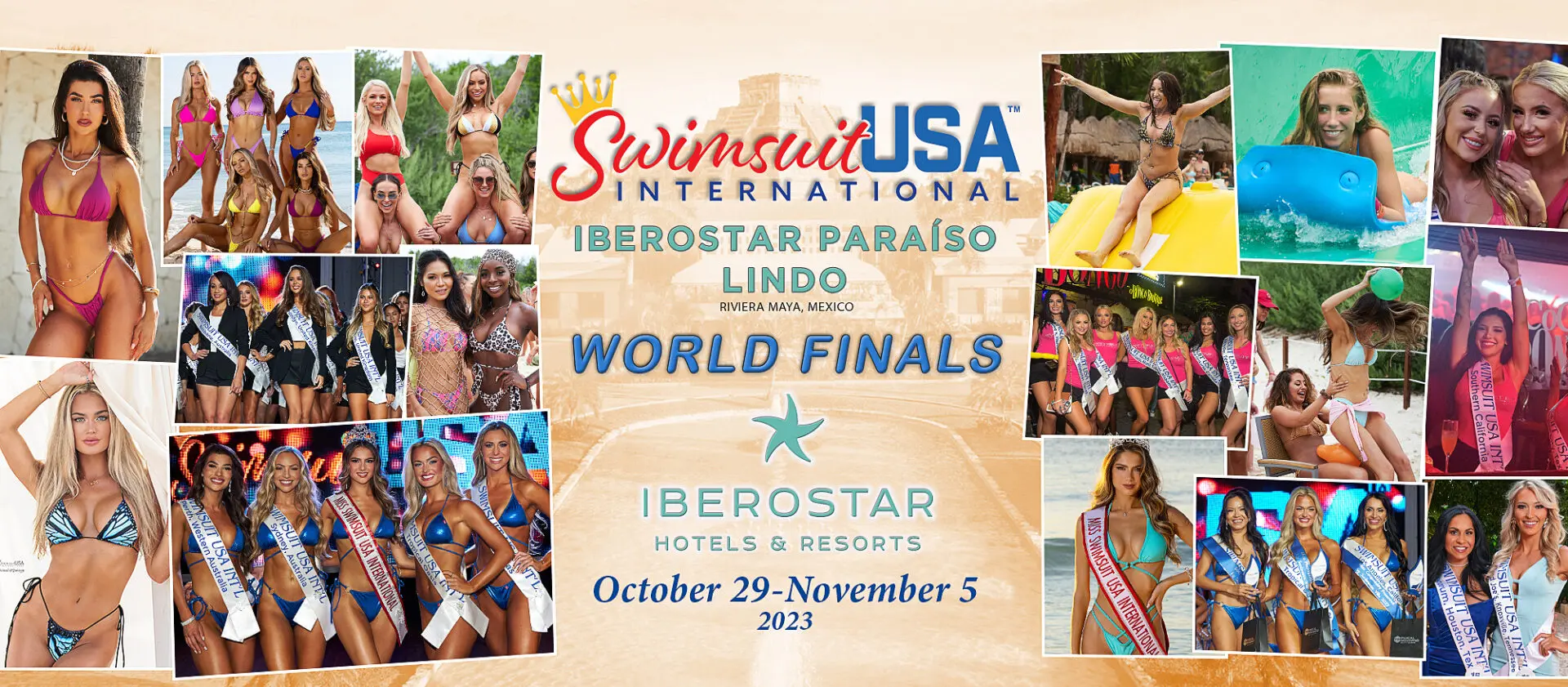 Follow the life of Kathy Wheatley, an organizer of bikini/model searches. Over the course of a year, Kathy and other event coordinators will conduct multiple regional bikini/model searches throughout the US and across multiple countries. The goal of these contests is to discover the 75 best contestants to compete in the world finals in Mexico for the title of Miss Swimsuit USA International.
Headquarters
in Houston, Texas

The Swimsuit USA International Model Search is one of the largest and fastest-growing model searches known worldwide. Hundreds of young ladies participate in preliminary competitions to advance to the World Finals.
Swimsuit USA International is geared to provide women with opportunities to further enhance their modeling careers. Contestants learn modeling fundamentals, build their portfolios, live a healthy lifestyle and build a professional network with various industry leaders such as movie and television producers, casting directors, magazine editors and top photographers from around the globe.
Contestants build long-lasting friendships and memories that last a lifetime!
Experienced Professionals
Swimsuit USA International, headquartered in Houston, Texas, is a worldwide organization with many experienced professionals who pride themselves on providing industry-leading promotional events.
Born from a marriage of industry knowledge and experience, Swimsuit USA International is excited to achieve its greatness through the hard work and leadership of Kathy Wheatley and her experienced staff.