A Platform for
Aspiring Models
Guiding Them to Exciting Model Search Events, Venues and Exotic Locations Worldwide
Kianna Stephens
Miss Swimsuit USA 2023

Kianna Stephens from Cornwall, UK is 23 years old and a professional Dancer & Model. I began dancing when I was 3 years old at my primary school in England all the way through until I was awarded a full scholarship to study at the prestigious Elmhurst Ballet school in association with the Birmingham Royal Ballet.  I lived away from home and studied 6 days a week from the age of 13 through graduating into my first professional dance contract in 2018.  My dancing career has consisted of working at sea on cruise ships where I performed all around the world, performing in productions for the Vegas Show Girls in Germany and also the Thursford Christmas Spectacular. Alongside my dancing career, I began modeling dance wear for various companies and started to enjoy modeling as much as dancing. My modelling career highlights include walking for the Boux Avenue Fashion Show, GHD Hair shows, Billboards for Pineapple Dance Studios clothing, Commercial for Rolls Royce and a campaign for Next Official.
"Winning Miss Swimsuit USA International has been my biggest achievement so far and I couldn't be happier. I have made many new connections and friendships from the experiences.  With competing, I've gained confidence and belief within myself and my capabilities. Other achievements have been winning Miss Swimsuit UK in 2019, where I won my place to compete in the World Finals and experience Swimsuit USA International. Since winning, I've been inspired to start my own modeling agency and social media management business with my best friend (SA Media Management). My new business means I get to help other people find happiness and have similar experiences.  I hope I get the opportunity to make many new connections across the globe, travel and experience new destinations as Miss Swimsuit USA this year." - Kianna Stephens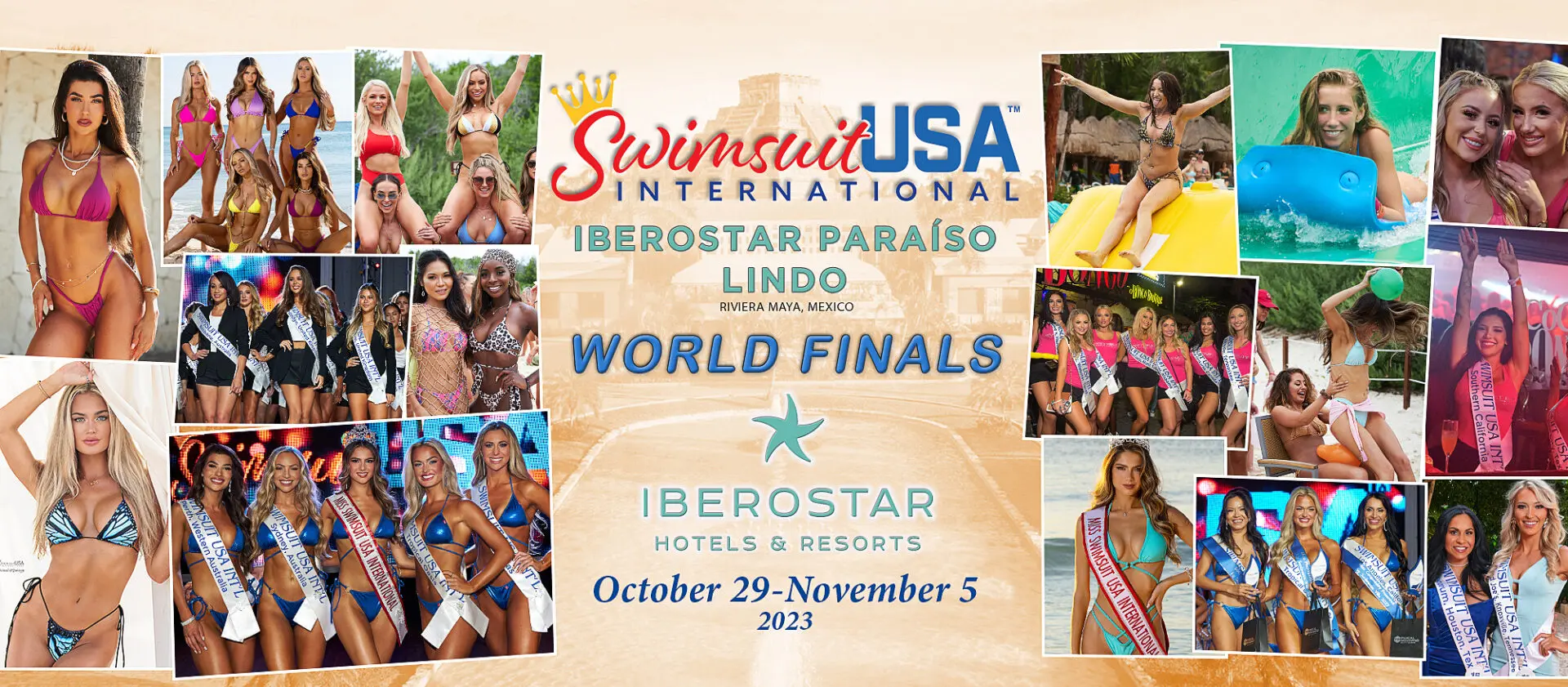 Follow the life of Kathy Wheatley, an organizer of bikini/model searches. Over the course of a year, Kathy and other event coordinators will conduct multiple regional bikini/model searches throughout the US and across multiple countries. The goal of these contests is to discover the 75 best contestants to compete in the world finals in Mexico for the title of Miss Swimsuit USA International.
Headquarters
in Houston, Texas

The Swimsuit USA International Model Search is one of the largest and fastest-growing model searches known worldwide. Hundreds of young ladies participate in preliminary competitions to advance to the World Finals.
Swimsuit USA International is geared to provide women with opportunities to further enhance their modeling careers. Contestants learn modeling fundamentals, build their portfolios, live a healthy lifestyle and build a professional network with various industry leaders such as movie and television producers, casting directors, magazine editors and top photographers from around the globe.
Contestants build long-lasting friendships and memories that last a lifetime!
Experienced Professionals
Swimsuit USA International, headquartered in Houston, Texas, is a worldwide organization with many experienced professionals who pride themselves on providing industry-leading promotional events.
Born from a marriage of industry knowledge and experience, Swimsuit USA International is excited to achieve its greatness through the hard work and leadership of Kathy Wheatley and her experienced staff.